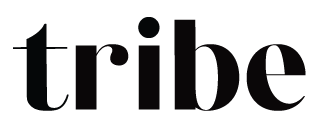 Sat, 17 Sept
|
various fab venues round ChCh
20s Tribe - Fun Friendship Series!
If you'd like to 'find your tribe' this is a 3-month, 'friendship series' you'll love! With events ranging from girls dinners out, mini golf and exploring locals walks, there's something for everyone!
Time & Location
17 Sept 2022, 6:00 pm NZST
various fab venues round ChCh, Christchurch, New Zealand
About The Event
If you'll enjoy making new friends, come and enjoy a fun few hours meeting & greeting your fellow Tribe gals during a friendship series packed full of all those things you love to do, but haven't had anyone to do them with!! 
Membership: $37 
Pick n' choose from the events below or attend them all 🥳
Are you tired of looking at newsfeeds of other people out there, doing cool stuff, wishing that was you?!  Those days are over!! This fun, fabulous, friendship series means you'll have fun things to do, and a ready-made Tribe of girlfriends to do them with!
Hosted monthly, for 3-months,  by the wonderful, Lesha Mae, you'll enjoy an afternoon bowling,  scrumptious girls' dinners out, an escape room, explore local walks and even a mini golf challenge! Tribe building at its very finest 😁
Prepare for good times, great experiences, and spectacular company!
Nervous you won't know anyone? 
Good news! Tribe events are designed to be attended solo because everyone you meet is there to make new friends too.
Friendship Guarantee
Don't click with the other gals? Your first event is entirely free!!
If you go along to the first event in the series and think 'oooops, not my people' drop us an email within 24 hours and we'll transfer your membership fee to another series, or offer you a full refund, no questions asked!
Keen to learn more?  
Collect your 20s Tribe Fun Friendship Series membership tickets now and check your inbox for more detailed event information.
Enjoy! 😘