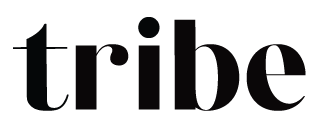 Sat, 12 Nov
|
various fab venues round WKTO
30-50 Waikato Gals - Try New Things Tribe!
If you'd like a ready-made Tribe of new girlfriends to try fun, new things with, this is the friendship series for you! With events ranging from Cocktail N' Catchups to Pilates, this friendship series means you'll bust the boredom blues while making some like-minded new friends in the process 🥳
Time & Location
12 Nov 2022, 6:00 pm
various fab venues round WKTO, Hamilton, New Zealand
About The Event
If you'd like some lovely new friends join  Rachel Lynne and your fellow, '30-50 Tribe Gals', during a 2-month friendship series jammed with all those things you love to do but, until now, haven't had anyone to do them with 😊
By signing up, you'll instantly have a tribe of new friends to hang out with because your confirmation email includes your how-to guide on connecting with your new tribe so you can arrange meet n' greets, zoom chats or spontaneous, 'who-wants-to?' girly gatherings, you'll love.
Your $47 1-off, 'membership fee' means you'll have a like-minded tribe of new friends to connect with in your very own, 'Messenger Chat Group' plus, you can pick n' choose from any/all of the wonderful friendship events below 🥳
* Cocktails n' Catchups -* Cocktails & Catchups - Saturday, 12th November. Mad Hatters Bar, 20 Hood Street, Hamilton Central
* Reformer Pilates ($28) + Brunch - Saturday, 26th November 10:30am-11am, Lifted Reformer Pilates, Flagstaff
* Girls Day Out! - Raglan, Sunday, 11th December - Kayaking Tour to Limestone Rocks + BYO Picnic & Vino 🍷 $79 discounted from $89.
You'll have a ready-made Tribe of up to 14 new friends to hang out with AND a social calendar you're excited about 🤗
Nervous you won't know anyone?
Good news! Tribe events are designed to be attended solo because everyone you meet is there to make new friends too.
Worried you won't click with the other gals?
If, at any point you think, 'oooops, not my people' you're welcome to transfer to another friendship series**, or receive a full refund, no questions asked!
Not Sure Why You're Being Charged Or Who Receives the Money?
Fair enough!! Chances are you're one of our gorgeous Tribe Newbies.
Learn more about how the Tribe works here
Collect your Try New Things Tribe membership by completing the registration form below and check your inbox for your next steps.
Enjoy!!! 😘
Tickets
WKTO Try New Things Tribe