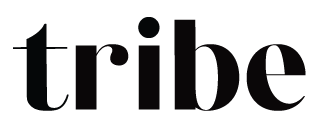 Sat, 03 Dec
|
various fab venues round BOP
30-50 Tribe - Make New Friends - Summer Series
If you'd like a ready-made Tribe of fabulous new friends to hang out with this Summer, this is the friendship series for you! Jammed with all those activities you love to do and a ready-made Tribe of new girlfriends along to join you!
Time & Location
03 Dec 2022, 3:00 pm
various fab venues round BOP, Tauranga, New Zealand
About The Event
If you'd like some lovely new friends, join Aleisha Nickel, for Summer Friendship series you'll love! 
Prepare for a 1980's throw back during a roller-skating disco, ladies picnic in the park, and one of those gorgeous, 'Paint n' Sip' (beginner painting classes) you've been hearing about 😊
Membership: $37
By signing up, you'll instantly have a tribe of new friends to hang out with in your very-own, Messenger Chat group and can pick n' choose from any/all of the wonderful friendship events below 🥳
Roller Skating - Saturday, 3rd December, 3-5pm Mount Sports Centre
Xmas  Picnic - Saturday, 17th December, 11am - Venue TBA
Paint n' Sip - Saturday, 24th Jan, 2pm - Venue TBA
** Please note - Your membership gives you access to attend as many of these friendship events as you like. Your events costs are your own. 
Nervous you won't know anyone?
Good news! Tribe events are designed to be attended solo because everyone you meet is there to make new friends too.
Worried you won't click with the other gals?
If, at any point you think, 'oooops, not my people' you're welcome to transfer to another friendship series**, or receive a full refund, no questions asked!
Not Sure Why You're Being Charged Or Who Receives the Money?
Fair enough!! Chances are you're one of our gorgeous Tribe Newbies.
Learn more about how the Tribe works here
Collect your 30's-40's BOP Gals  membership now, and check your inbox for more detailed event information.
Enjoy!!! :-)