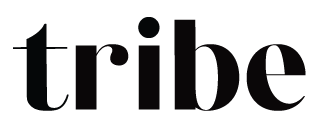 Tue, 03 May
|
CHRISTCHURCH
30s-40s Tribe - PUB QUIZ Friendship Event Series
Come & meet your fellow, '30's-40's Tribe' during 6-months of monthly pub quizzes. Hosted at the Kaiser Brew Garden prepare for good times, great fun, and some wonderful new friends!
Time & Location
03 May 2022, 6:30 pm – 9:30 pm
CHRISTCHURCH, Riverside Market Level 1/96 Oxford Terrace, Christchurch Central City, Christchurch 8011, New Zealand
About The Event
If your idea of a great night out is joining forces with your fellow Tribe Gals during a monthly Pub Quiz, this friendship Club is for you!! 
Join the lovely, Emma Jenkins for a fun-fuelled eveing of supping beverages and kicking some serious butt during the Kaiser Brew Garden Pub Quiz. 
Prepare for curly questions, lots of laughter and exceptional company.
Hosted monthly, the '30's-40's Tribe  Pub Quiz Club ' is limited to just 12 members who'll enjoy meeting for monthly rendezvous from May until October.
Nervous you won't know anyone? 
All Tribe Events are designed to be attended solo because everyone you meet, at every Tribe Event is there to make new friends too. You'll love it! 
Can't make every event, or plan that far ahead? 
Although you may not make it every month, we figure 3-4x over the next 6 months means you'll not only have some wicked fun, you'll also make some wonderful new friends! 
Don't click with the other gals? 
Head along to your first event and you've 24 hours to cancel your membership by sending us an email and we'll refund your membership fee, no questions asked. 
Here are your event dates: 
3rd May - 6:30-9:30 pm 
7th June - 6:30-9:30 pm
5th July  - 6:30-9:30 pm
2nd August - 6:30-9:30 pm 
6 September - 6:30-9:30 pm
4th October - 6:30-9:30 pm
Each event is hosted at Kaiser Brew Garden with additional member - only information available upon you purchasing your Club ticket. Check your emails and if not there, your junk folder. 
Enjoy :-) 
Tickets
30s-40s Tribe - PUB QUIZ CLUB

6 month membership. Attend unlimited, monthly, 'Pub Quiz' events between now and the end of October