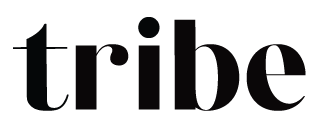 Sun, 19 Jun
|
various fab cafes round ChCh
40's-50's Tribe - Sunday Brunch Club - Friendship Series (1)
40's-50's Tribe - Sunday Brunch Club is for every Tribe girl who'd like to make new friends while experiencing a delicious brunch together every month.
Time & Location
19 Jun 2022, 11:00 am
various fab cafes round ChCh, 6 Elgin Street, Sydenham, Christchurch 8023, New Zealand
About The Event
If you'd like to make new friends who enjoy a fun and friendly monthly brunch, this 40's-50's  Tribe - Sunday Brunch Club is for you! 
Join Maria-Lee and your fellow, '40's-50's Tribe' while experiencing a range of delicious cafes as you meet for brunch, once a month, between May to October. 
Limited to just 15 members, you'll meet one another regularly over this 6-month series and new friendships will grow. 
Nervous you won't know anyone? 
All friendship clubs are designed to be joined solo because everyone you meet, at every Tribe event, is there to make new friends too. 
You'll love it!
Friendship Guarantee:
If you think 'oooops, not my people', drop us an email within 24 hours saying as much and we'll transfer your membership into another friendship event series so you can 'find your tribe'.
Please note:
* Your $47 membership fee means you, and a limited number of your fellow Tribe Gals will meet monthly at the events listed below.
* You will be responsible for your own costs at each event
Dates and Venues:
June 19th 11am - Strawberry Fare
July 17th 11am - TBA
August 14th 11am - The Old Vicarage  
September 25th 11am - Under The Red Veranda  
October 23rd 11am - The Shroom Room
Collect your 40's-50's  Tribe - Sunday Brunch Club membership membership tickets now and check your inbox for more detailed event information. Not there? Your junk folder. Still not there? Let me know!!