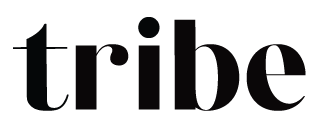 Sat, 08 Oct
|
various fab trails round Sth Aklnd
40's South Auckland Gals Explorers Walking Club
If you'd like 'find your tribe' South Auckland Gals 'Explorers' Walking Club is for you! You'll meet new people while exploring fabulous walks in/around South Auckland you've always wanted to do but, until now, haven't had anyone to do them with! 😁
Time & Location
08 Oct 2022, 9:30 am
various fab trails round Sth Aklnd, Auckland, New Zealand
About The Event
The Tribe, 'Sunday Walking Group'  is perfect for anyone with a pair of walking shoes and an adventurous spirit! Explore gorgeous South Auckland walks with a great bunch of like-minded Tribe Gals as you make new friends and meet your hosts, Michaela Johansson and Nicki Keene. 
Sign up for this 3-month friendship series to have a ready-made Tribe of girlfriends to go on 1-1.5 hr walks with - 
Please note - A moderate level of fitness will be required. 
Membership: $37 for complete, 3-month friendship series
Attend as many of these friendship events as you like:
South Gals Explorers Walking Club - 
Walk 1 - Mt Williams Walkway - Saturday, 8th October 9:30am
Walk 2 - Hunua Falls Massey Cossey Loop Track - Saturday, 19th November 9:30am
Walk 3 - Hakarimata Summit Track - Saturday, 3rd December 9:30am
(Please note - your membership ticket secures your place in this series - Your event costs are your own)
Nervous you won't know anyone?
Tribe events are designed to be attended solo because everyone you meet is there to make new friends too.
Friendship Guarantee
Don't click with the other gals? Your first event is entirely free!!  If you go along to the first event in the series and think 'oooops, not my people' drop us an email within 24 hours and we'll transfer your membership fee to another series, or offer you a full refund, no questions asked!
Collect your 40's South Auckland Gals Explorers Walking Club membership tickets now and check your inbox for more detailed event information. Not there? Your junk folder. Still not there? Let me know!!
Enjoy!!
Tickets
South Auckland Walking Group