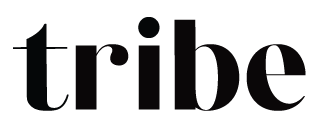 Sat, 13 Aug
|
Various cool locations round AKLND
55+ Tribe - Out & About - Friendship Series
If you've ever found yourself thinking 'oooh I'd love to be getting out n' about more', come and join your fellow 55+ Tribe Gals during monthly fun outings you'll love.
Time & Location
13 Aug 2022, 2:00 pm
Various cool locations round AKLND, Auckland, New Zealand
About The Event
If your idea of a 'great day out' is doing fun things with friends... Join the very wonderful, Helen Achilleos for a variety of fun, monthly activities, you'll love!
If you've friends who're not available, or a hubby whose not keen, you can 'find your tribe' during a variety of different monthly activities from theatre outings, to visiting Kelly Tarltons.... 
What is 'the Tribe?' 🥰
The Tribe makes new friendships easy because,  if you've been in NZ for more than 5 minutes you'll relate to this story...
You've met a lovely woman and the conversation has flowed easily.
You've donned your big girl pants and suggested hanging out.
She's agreed. but,  for whatever reason, it never happens...
Don't take this personally!
We do this all the time and the terrible irony is, 'most' NZ women report feeling lonely in the last month!
How the Tribe Works
You'll have the perfect, relaxed, no pressure environment to meet, greet, and have some fun.
Nervous you won't know anyone? 
Good news! Tribe events are deigned to be attended solo because everyone you meet is there to make new friends too.
Dates and Starting Point:⭐⭐⭐
(Please note - your membership ticket secures your place in this series - Your event costs are your own)
Collect your 55+ Tribe -  Out & About - Friendship Series membership tickets now and check your inbox for more detailed event information. 
Enjoy! 
Tickets
55+ Tribe - Friendship Series

Attend unlimited, monthly, 'Out n' About Tribe' events between now and the end of November.