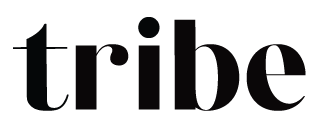 Sat, 24 Sept
|
Carolines home in Takanini
South & East Tribe - Wine Club & Girl Chats 🍷
Come and make some lovely new friends during the South & East Auckland Tribes, 'Wine Club!' Hosted for 3 months and perfect for every Tribe Gal who loves her fine wine, and even finer company!
Time & Location
24 Sept 2022, 5:00 pm
Carolines home in Takanini, Auckland, New Zealand
About The Event
If you'd like a ready-made Tribe of girlfriends to hang out with, and some fun, 'girls nights in', to look forward to, come and Find YOUR Tribe while sampling everyone's favourite wines, during 3 months of a fun, friendly, Wine Club'. 🍷 
What's Coming Up? ⭐⭐⭐
Your $37 membership entitles you to attend any/all of these friendship events and gives you a ready-made Tribe of new girlfriends to meet. Plus, as you'll be added to your own, exclusive, 'chat group' you'll arrange as many meet n' greets with your fabulous new Tribe, as you like
Wine Club & Girl Chats -Saturday, 24th September, 5pm - Takanini
Wine Club & Girl Chats -Saturday, 29th October, 5pm - TBA
Wine Club & Girl Chats- Saturday, 26th November, 5pm 0 TBA
Membership: $37 
What to Expect
Everyone brings along their favourite bottle fo supermarket quaffing wine ($10-25) and then take turns sharing the various wines around, while chatting and laughing with your fellow Tribe Gals. 
Nervous you won't know anyone?
Good news! Tribe events are designed to be attended solo because everyone you meet is there to make new friends too.
Before you think, 'How will I get home?!'
The goal of this event is to sample the various wines everyone brings so yes, you'll be able to drive home afterward and, after a joyful couple of hours, you'll have a big ole smile on your dial.
Friendship Guarantee
Don't click with the other gals? Your first event is entirely free!!  If you go along to the first event in the series and think 'oooops, not my people' drop us an email within 24 hours and we'll transfer your membership fee to another series, or offer you a full refund, no questions asked!    
Keen to learn more?   Collect your South & East Tribe - Wine Club & Girl Chats membership tickets now and check your inbox for more detailed event information.
Enjoy! 😘