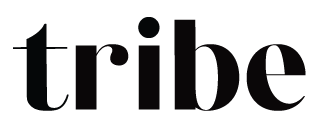 Sat, 13 Nov
|
Halswell - See confirmation email
Wine & Conversation Club - November Edition
Come and meet some lovely new people while chatting, laughing and sampling a range of delicious wines!
Time & Location
13 Nov 2021, 4:00 pm – 6:00 pm
Halswell - See confirmation email , Halswell, Christchurch, New Zealand
About The Event
If you think wine, banter and laughing are a match made in new-friend heaven, come and join Sue Magson Payne during the Tribe Gals Wine Chat!!
How a Tribe, 'Wine & Conversation' event actually works -
Simply bring along your favourite bottle of supermarket quaffing ($10-25) wine and a plate of nibbles to share. 
You'll then spend a happy couple of hours sampling the various wines everyone has brought along and well, chatting, laughing and having some fun! 
Before you think, 'how will I get home?!' 
The intention of this event is to help you make new friends while 'sampling' the various wines so yes, you'll be able to drive home afterward with an expanded, 'recommended drinking list' and have met a whole room of fabulous women!
Who Is This Suitable For?
This event is perfect whether you've been with the Tribe a while, or this will be your first. 
If you're feeling a little nervous you won't know anyone, please note - All Tribe events are designed to be attended solo because that's the whole point! To meet new people, while doing new things and having new experiences!  
Enjoy :-)