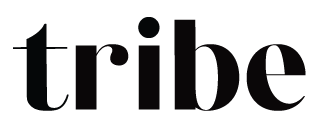 Thu, 15 Jun
|
Various fab location round Auckland
Creative Tribe - Let's Get Friended!
Transform your social calendar with a creative gals meet n' greet every month, for 5 months! Open to Tribe Gals of any age who're keen to get out there, try new creative things, meet new people, and have lotsa fun in the process 😊
Time & Location
15 Jun 2023, 7:00 pm
Various fab location round Auckland , Auckland, New Zealand
About The Event
If you're keen to 'find your tribe' of creative-loving Tribe Gals this fun, friendship-series is for you! You'll have a ready-made Tribe of lovely new friends to meet during a variety of creative activities, tours, and art-talks hosted every month! 💕
This friendship series is open to all ages and jam-packed with all those things you love to do but until now, haven't had anyone to do them with.   
Nervous you won't know anyone?
Tribe events are designed to be attended solo because everyone you meet, at every Tribe event, is there to make new friends too! 🥰
Whats Included?
Your $49, 1-off, 'membership fee' means you'll have a like-minded tribe of new friends to connect with in your very own, 'Messenger Chat Group' plus, you can pick n' choose from any/all of the wonderful friendship events below 🥳
Please note - Event costs not included.
Event Details:
Life Drawing Mt Eden - Thurs, 15th June, from 6:15pm - $15 cash
Tufting DIY Session - Monday, August 6th, 10am - $90-$180 
Art in the Park - Thursday, 7th September (dates might change) from $15
Spring Photography Walk - TBA : $79.00 - $99.00
Last Hurrah - Poetry Night/Glass Blowing/ Silver Smithing - Let's decide together
HOW TRIBE MEMBERSHIP TICKETS WORK:
Please note: Your membership tickets enable you to attend Tribe Events but your event costs are your own.
Your Tribe Membership Options are as Follows:
$14.95 - 1-off ticket option :-) 
$49 - you can attend as many as you like in this series
$199- Annual Tribe Membership - Attend unlimited Tribe Events for a year - Have your choice of any/all Tribe Events for 12-months.
Drink & Draw - Further Information
This is a relaxed and uninstructed life drawing session. The cost is $15 to cover the model and the venue. Students and pensioners can pay $10. The session includes 4 x 1min poses followed by 4 x 3min poses and then 3 x 20min poses with breaks in between. We like to keep the drawing class very relaxed with appropriate conversation while drawing.
Bring your own drawing equipment and paper. 
If you arrive late and the door is locked, please come around to the back and enter through the kitchen.
This event is also BYO (Bring your own booze, responsibly).
Host will meet you outside the main entrance at 6:45
Not Sure Why You're Being Charged Or Who Receives the Money?
Fair enough!! Chances are you're one of our gorgeous Tribe Newbies.
Learn more about how the Tribe works here
Collect your Creative Tribe membership by completing the registration form below and check your inbox for your next steps.
Enjoy!!! 😘
Tickets
Creative Tribe 1-off ticket

Keen to dip-ya-toe in? This one's for you. Choose to attend any x1 event in this series and you're away, laughing.

This ticket enables you to attend as many of these monthly, Creative Tribe as you like.

Tribe Events for a year 💕

Tribe Events for a year 💕 - Attend unlimited Tribe Events for a year - Have your choice of Tribe Events for a whole year. You'll have a whole year of good times, great company and wonderful events to look forward too.