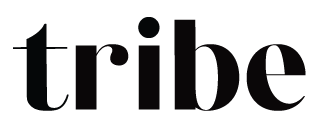 Mon, 05 Jun
|
Find Your Tribe Online!
Find Your Tribe Online!
If you'd like to 'find your tribe' without removing your slippers, pour your favourite beverage and tune in to meet your fellow Tribe Gals during a nationwide, Tribe Gals Meet n' Greet.
Time & Location
05 Jun 2023, 4:39 am
Find Your Tribe Online!
About The Event
If you've been meaning to head along to Tribe Events and have been put off by the stunning weather 😅, $14 glasses of wine, or simply stuck at home, this one's for you!
Hosted monthly, you'll make new friends as you and your fellow Tribe Gals laugh and chat your way through 60 mins of gal-chats. Best of all, you'll have no 'what to wear' woes, ridiculous parking prices or dodging cyclones. Just good times, wonderful people to meet, and great gal chats.  
Making new friends is all about having lotsa good honest gal-chats so come and join your fellow Tribe Gals as we chat about life, love, and everything in between during monthly, online gal-chats you'll love!
It's like a night out with the girls, only this time, you're in your slippers, need no make-up and can wear your PJ's. 
Wondering what we'll be chatting about?
You'll never be short of things to talk about with fun, interesting chat-topics provided,  from deep n' meaningful to light and breezy.
So come along, meet your fellow Tribe Gals while having some fun! Best of all, you're meeting lovely new people from the comfort & security of your own living room!!
Tribe building at it's very finest.
Nervous you won't know anyone?  
Tribe events are designed to be attended solo because everyone you meet is there to make new friends too.  
Tickets; $9.95pp or $39.95 for your choice of tickets to the whole series. 
Dates: ⭐⭐⭐
Find Your Tribe Online - Thursday, 29th June, 8pm
Find Your Tribe Online - Wednesday, July 19th, 8pm
Find Your Tribe Online - Tuesday, August 22nd, 8pm
Find Your Tribe Online - Monday, September, 25th 8pm
Collect your Find Your Tribe Online membership tickets now and check your inbox for more detailed event information.
Enjoy!
Tickets
Find Your Tribe Online- Series