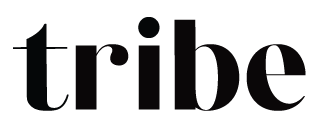 Pub Quiz Online -
If you'd fancy a pub quiz but are stuck at home instead 😅, come and have some fun with your fellow Tribe Gals during our 'National Tribe Gals Quiz!'. Pit yourself against Tribe members from other regions as you and your local Tribe girls, combine minds during our pub-quiz-at-home :-)
Time & Location
10 Sept 2021, 6:00 pm NZST
Virtual
About The Event
Come and enjoy a 'pub quiz at home' as you and your local Tribe Gals, challenge yourselves against other Tribe regions for some light hearted quiz competition!
How this works - 
We're meeting online so your screen will open on a sea of smiling faces :-) You'll enjoy a wee welcome and then break into regional teams where your screen will open on your local gals and you'll spend a few minutes chatting and getting to know one-another.
Then we'll meet on the main screen again - The quiz question will be posed, your screen will re-open on your Tribe Team and together, you'll work out the answer.
30 seconds later, we'll meet on the main screen to put our answers forward and may the best Tribe win!!
In preparation on the night - 
Pour your favourite beverage (or 3) and sit back, relax, and prepare for good times and some great laughs as you test how well you know what :-) 
PLEASE NOTE - After RSVP'ng you'll receive the login link via email. Keep your eyes peeled and, if it doesn't arrive, check your junk folder.
See you there!