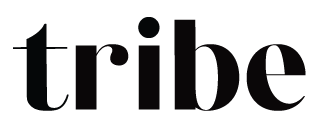 Sun, 03 Sept
|
Cirque it aerial art
Sth East Tribe - Pole Fitness Class - Cuppa & Catchup
Come & make some lovely new friends during a 'Tribe Gals exclusive' pole fitness class followed by a cuppa n' catchup together afterward. You'll try a fun new hobby and meet some like-minded new friends in the process 😊
Time & Location
03 Sept 2023, 10:30 am
Cirque it aerial art, Unit 1/24 Bishop Dunn Place, Flat Bush, Auckland 2013, New Zealand
About The Event
If you'll enjoy making some lovely new friends while trying a fun new hobby, come and enjoy a Tribe Gals exclusive, 'Pole Dancing' class! 
Perfect for all ages, and all levels of experience, you'll make new friends during girl-time that's good for you 🥰
Hosted by Lorenza Hall at a beautiful studio in Flat Bush, you'll be not only enjoy a super-fun fitness class but you're also heading out together for a cuppa, brunch, or smoothie together afterward. 
$32 includes your pole fitness class & Tribe booking fee.
Event Dates/Details: 
Hosted from 10:30am-11:30am followed by brunch/cuppa afterward
Tribe Gals Pole Fitness Class - Sunday, September 3rd
Tribe Gals Pole Fitness Class- Sunday, October 1st
Tribe Gals Pole Fitness Class - Sunday, November 5th
Pick up your Pole Fitness tickets now for lotsa fun new friends to meet and exciting new hobby to try!
Tickets
This ticket enables you to attend as many of these monthly, "Sth East Tribe - Pole Fitness Class - Cuppa & Catchup" as you like.