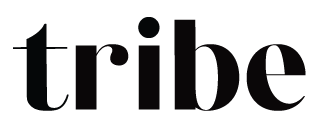 Sat, 03 Dec
|
Various fab SUP spots round Auckland
AKLND SUP CLUB - SUP Hire
So you've signed up to boost your confidence with a fun new water-sport this Summer? Yay you! You'll not only get some girl-time that's good for you, but make some beautiful new friends in the process.
Time & Location
03 Dec 2022, 8:30 am – 10:30 am
Various fab SUP spots round Auckland, Auckland, New Zealand
About The Event
Now it's time to RSVP to those events that best suit you. Please note - There are only 14 pax, per session so if you've RSVP'd, please show up. If you haven't RSVP'd, please don't show up.
PROPOSED EVENT DATES - 
May change due to weather conditions: 
Intro to SUP - Mission Bay - Dec 3rd, 8:30am  
Mission Bay SUP - 17th Dec, 8:30am  
Mission Bay SUP - 7th Jan, 8:30am    
Mission Bay SUP - 21st Jan, 8:30am  
Akarana up Pourewa Creek SUP  - 4th Feb, 8:30am   
Mission Bay SUP - 18th Feb , 8:30am    
Mission Bay SUP - 4th March, 8:30am    
Mission Bay SUP - 18th March, 8:30am     
Kayak Tour to Rangitoto & BYO Picnic - 1st April, 8:30am   
   ⭐️⭐️ $59 Summer Membership ⭐️⭐️
SUP Hire at your own expense. 
PLEASE NOTE: Your 20% discounted 'Tribe Gal SUP Hire prices' are included below and directions for hire are included your confirmation email after purchasing your membership. 
Nervous you won't know anyone?
Good news! Tribe events are designed to be attended solo because everyone you meet is there to make new friends too.
Worried you won't be fit enough or have zero SUP experience?
This SUP series is designed for beginners and people of any experience level. You'll feel well supported with the team at providing safety briefs & tutorials so you can build on your new skills over time and the pace is designed for tranquility and girl chats. This is no iron woman competition 😜
Not Sure Why You're Being Charged Or Who Receives the Money?
Fair enough!! Chances are you're one of our gorgeous Tribe Newbies.
Learn more about how the Tribe works here
Sign yourself up for a fun new hobby here.
SUP HIRE - 20% Tribe Gal Discount: 
x1 SUP Hire = $28
 x3 SUP Hires  = $75pp
 x5 SUP Hires = $120pp
 x7 SUP Hires  = $154pp 
+ BONUS OUTINGS - Must have paid your membership fee to join: 
Pourewa Creek Explore $42pp
Intro to SUP - Hosted weekends at 8:30am $65
Kayak Tour to Rangitoto & BYO Picnic & Vino 🍷 $154
Enjoy!!! 😘
Tickets
This entitles you to $28.80 per SUP saving you $31 on the standard, 1-off price of $35 per SUP Hire.

Kayaking Day Tour to Rangitoto

Includes Kayaking Day Tour to Rangitoto - BYO picnic & vino 🍷