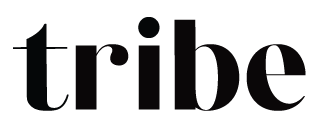 Sat, 05 Feb
|
Milford Marina
SUP CLUB - 5th Feb
Come & 'find your tribe' while enjoying weekly SUP Classes between now-end of March. You'll make new friends and get your weekly nature dose and, if you can't make it one week, come the following. Prepare for the best summer ever!!
Time & Location
05 Feb 2022, 10:00 am
Milford Marina, 5 Omana Road, Milford, Auckland 0620, New Zealand
About The Event
Experience the freedom of being outdoors while learning an amazing new skill with a fabulous group of  like-minded Tribe Gals!
Meet, greet, and have some fun with a variety of SUP classes you can attend anytime between now, and the end of March.
Lead by a fellow Tribe Gal whose both keen to make some lovely new friends, and is a  fully qualified SUP instructor, these classes are perfect for everyone, regardless of whether you've SUP'd before, or not. Also, this event is green for go both in, & out-of, Level 3.
You'll get your weekly nature dose, while 'going with the flow,' and making some lifetime friends in the process.
You'll boost your SUP skill from greenie to 'get me out there!'.
Prepare for the friendliest SUP classes ever plus, for those who've time, you can all head out and enjoy a cuppa together afterward.
Please note - This event is only suitable for those who can swim.
WHAT TO EXPECT -
You can attend these events as often, or as little as you like between now and the end of March.
Duration: 1 Hour on the water (approx)
Location:  Any one of the stunning, East Coast Bays beaches
Lockdown Status: Green (social distancing & masks required on the land, masks not required on the water)
SUP and paddles provided (or bring your own)
Allow 75-90 mins per class which include on-land instruction, and approx 60 min water time where you can practice, paddle, or simply lie down, relax, and watch the clouds from your board.
All levels welcome.
Tribe building at it's very finest!