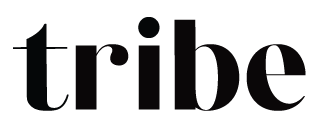 Fri, 01 Dec
|
The Garden Hotel
30's-40's Tribe - After Work Drinks & Monthly Mixer
If you're keen to 'find your tribe', join your fellow, '30's - 40's Tribe Gals' as you meet to shizz up your social life alongside a ready-made tribe of fabulous new friends.
Time & Location
01 Dec 2023, 5:30 pm
The Garden Hotel, 63 Courtenay Place, Te Aro, Wellington 6011, New Zealand
About The Event
If you're new to town, been sitting at home for too long, or just keen to meet some fabulous new people, this After Work Drinks 'meet & greet' is for you! 
Join your host Amanda Hopewell as you meet like-minded new friends while having some, 'Friday Night Drinks' with the gals.
How This Works
Yes, making new friends as an adult' can be hard. 
The Tribe solves this!  For 8 years the Tribes been bringing NZ women together with hundreds of friendship events; from Christchurch to Wangarei - 
Sign up now & meet some lovely new people at friendship events designed to be attended solo! 
Nervous Coming Along on Your Own?
Everyone does! But, the good news? Everyones on her own which makes for a super-friendly Tribe vibe you'll love! 
Friday Night Drinks & Monthly Mixer:
After Work Drinks @ The Garden, December 1, from 5:30pm
Actual event costs are not included.
Enjoy!!! 😘
Tickets
Attend x1 event in this series