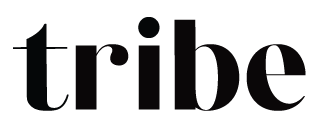 55+ Tribe - Out & About - Friendship Series
If you've ever found yourself thinking 'oooh I'd love to be getting out n' about more', come and join your fellow 55+ Tribe Gals during 7-months of monthly fun outings you'll love.
Time & Location
21 May 2022, 11:00 am
AUCKLAND, Auckland, New Zealand
About The Event
If your idea of a 'great day out' is doing fun things with friends... Join the very wonderful, Helen Achilleos for a variety of fun, monthly activities, you'll love!
If you've friends who're not available, or a hubby whose not keen, you can 'find your tribe' during a variety of different monthly activities from theatre outings, to visiting Kelly Tarltons.... 
What is a 'Friendship Series'?
Limited to 12-14 Tribe Gals, you'll meet as often as you can during a 7-month event series. 
A Tribe - Friendship Series is designed to help you meet other Tribe members often enough, and regularly enough, for new friendships to grow.
Nervous you won't know anyone?
All friendship clubs are designed to be joined solo because everyone you meet, at every Tribe event, is there to make new friends too.
You'll love it!
Friendship Guarantee - Pay nothing for your first event!! 
If you go along to your first event and think 'oooops, not my people', drop us an email within 24 hours and we'll refund your membership fee, no questions asked!
Dates, Venues and Event Details:
Saturday 21st May - Girls Day Out - Sculptureum in Matakana followed by an optional delectable ladies lunch
Saturday 18th June, Chess the Musical - 2pm Matinee Performance followed by optional dinner n' drinks afterward
Saturday  Mid July, Mid-winter Xmas lunch (Details TBA) 
Saturday 13th August, Cinderella (modern day ballet with a bit of a twist). 2pm Matinee Performance followed by an optional dinner n' drinks afterward
Saturday  Mid September, Kelly Tarltons, followed by an optional delicious ladies lunch 
Saturday  Mid October, Mt Eden Gardens followed by an optional lunch afterward
Saturday, Mid November - Zoo visit followed by n optional scrumptious ladies lunch. 
For further, detailed event information and event times, collect your ticket now.
Tickets
60+ Tribe - Friendship Series

7-month membership. Attend unlimited, monthly, 'Out n' About Tribe' events between now and the end of November.