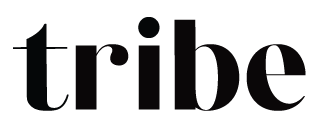 Sat, 13 Nov
|
Kilmore Street
Beer Babes!
It's said the best beer is that which is shared with friends so come and enjoy a super-fun Saturday afternoon while meeting new friends in our very first Beer Babes event!
Time & Location
13 Nov 2021, 3:00 pm
Kilmore Street, Kilmore Street, Christchurch Central City, Christchurch, New Zealand
About The Event
If you'd like to find your 'beer-loving tribe' come and make new friends while enjoying a super-fun girls afternoon while meeting, greeting, and you guessed it, drinking beer! 
Bring along your favorite beer and a plate of nibbles to share. 
The idea is you'll share the various beers out between yourselves as you sample each of the various beers while working through the tasting notes together. Think Wine Club with a Beer girls twist. 
This gorgeous event is exclusive to Tribe Gals and is perfect whether you've been with the Tribe a while, or if this will be your very first friendship event ever! 
If you're feeling a little nervous you won't know anyone rest assured... All Tribe Events are designed to be attended solo because that's the whole point! To meet new people, while doing new things and having new experiences!
No +1's, please.