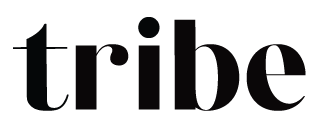 Boujee Babes Friendship Series
Come and find your tribe of 'boujee babes' during a series of super-fun, super-swanky, ladies lunches! You, & your fellow Tribe gals, will dust off that fabulous outfit, get done up, and take lots of Insta worthy pics while sampling some of Aucklands most boujee, award-winning restaurants.
Time & Location
07 May 2022, 12:00 pm
AUCKLAND, Auckland, New Zealand
About The Event
If your idea of a great afternoon  is getting gorgeous with a fabulous group of girlfriends, taking lots of pics and experiencing some of Aucklands most 'boujee' set menus, this is the friendship club for you! 
Join the very lovely, Kimberley Kilgour  and your fellow 'boujee babes' as you meet every month for a long, lavish  'ladies lunch' as you meet, greet and have lotsa fun! 
$69pp membership entitles you too:
* Attend unlimited, monthly, 'Boujee Babe Events' for 6 months with NO ADDITIONAL RSVP fees (food & drinks at your own expense)
* An exclusive Messenger/WhatsApp chat group to make new friends between events
* Available to 20 members ONLY.
Not familiar with the term Boujee?
As defined by the urban dictionary "Boujee" is someone whose enjoying a (well-earned) lifestyle of luxury, but who still knows their more humble roots and celebrates all of it!
How a Tribe - 'Friendship Series' Works
Unlike previous Tribe Events, when you'd meet now n' then, at a variety of 'different' friendship events, 'Boujee Babes' has been designed for a few gals  to meet one another often enough, and regularly enough, for new friendships to grow. 
Nervous you won't know anyone? All Tribe Events are designed to be attended solo because everyone you meet, at every Tribe Event is there to make new friends too. You'll love it! 
FAQ - 
What if I can't come to every event or plan that far ahead? 
Although you may not make it every month, we figure 3-4x over the next 6 months means you'll not only have some incredible, 'boujee' lunches, you'll also make some wonderful new friends! 
What if I don't click with the other gals? 
Head along to your first event and you've 24 hours to cancel your membership by sending us an email here: support@findyourtribe.co.nz
Dates and Venues: 
Saturday 7th May, Soul Bar Bistro
Saturday 4th June, Ostro
Saturday 2nd July, SPQR
Saturday 13th August, Hello Beasty
Saturday 10th September, AHI
Saturday 8th October, Cibo
Additional, member-only information available upon purchasing your club ticket. Check your emails and, if it's not there, your junk folder. 
Enjoy :-) 
Tickets
6 month membership. Attend unlimited, monthly, Ladies Lunches between now and the end of October