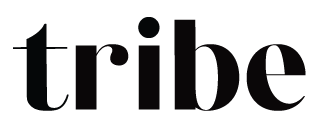 Thu, 10 Jun
|
https://us02web.zoom.us/j/9132190035
Chocolate Tasting Online
This will be one of tastiest Tribe Events ever!!
Time & Location
10 Jun 2021, 7:30 pm
https://us02web.zoom.us/j/9132190035
About The Event
If you'd like to meet n' greet other, like minded Tribe Gals during a decadent, chocolate tasting evening online, come along!!
This event is all about you enjoying some spectacular chocolate while meeting marvellous people and having some chocolate loving fun!
MORE ABOUT YOUR HOST -
Kim, fellow Tribe gal and chocolate tour extraordinaire, is taking us on a 'Chocolate Tour' from the comfort of your own home.
Pour your favourite beverage, sit back, and relax as you learn some cool chocolate facts, play some fun games and, all the while, sampling a variety of delicious chocolates, delivered straight to your door.
MORE ABOUT THE EVENT
This chocolate tasting extravaganza will be online via Zoom. You're encouraged to turn your camera on, and join the conversation!!
PRICE -
$55 includes:
x5 small gourmet chocolate blocks
Tasting notes, 
Postage (not RD), 
Professionally hosted chocolate tasting extravaganza
Free gift
PLEASE NOTE -
Any accompanying pictures are for example-only as your chocolate selection will be a surprise. If you have allergies or other dietary requirements please email Kim here: kim@thechocolatetour.co.nz
Tickets
Your chocolate tasting. box will arrive 1-2 weeks in advance & includes your tasting notes, a free gift and login details.

If you're an RD # you'll need this to cover the extra value of your postage.