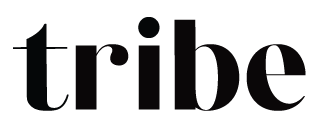 Sat, 20 Nov
|
Sugo Restaurant
Ladies, Let's Brunch!
If you'd like to make some fabulous new friends over a delicious, 'Ladies Brunch', come and enjoy a wonderful morning at Sugo. You'll meet good people, over good food and great times!
Time & Location
20 Nov 2021, 11:00 am
Sugo Restaurant, 19 Wharf Street, Tauranga 3110, New Zealand
About The Event
If you'd like to make new friends - Ladies, let's brunch!
Brunch is such a wonderful meal out. You can sleep in, enjoy a relaxed start to your day and, as the breakfast pangs start to twang, join your fellow Tribe Gals for a delicious brunch, fine coffee and fabulous girl-chats! 
If you haven't been to Sugo before, you're in for a real treat. Italian inspired food, newly developed on Wharf St with an award winning chef! 
$59 for bottomless brunch baby! Nom-nom-nom. 
If you're feeling a little nervous you won't know anyone remember, we're each in exactly the same boat and good news, every Tribe event is designed to be attended solo because that's the whole point right?! To get out n' about while meeting new people and doing new things!
You'll find us pretty easily as we'll be the noisy, smiling table of women but, if you're one of the first to arrive, ask at the counter for 'find your tribe'.
See you there!