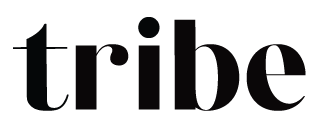 Tribe Gals MB Ride & Picnic | 10th April
Come and make some lovely new friends as you connect with Auckland, Waikato and Bays Tribe Gals, during a fun, friendly, Girls Afternoon Out - mountain biking through the gorgeous Redwoods Forest in Rotorua. Super-fun!
Time & Location
10 Apr 2022, 12:30 pm
Rotorua, Whakarewarewa, Rotorua 3074, New Zealand
About The Event
If you'll enjoy making some lovely new friends during a super-fun afternoon with 'the girls', come and get your dose of fresh air and smilersize during a fun, friendly, MB Ride through the stunning, Rotorua Redwoods.
Suitable for up to Grade 3 riding levels, you'll experience the gorgeous trail rides inside the stunning Whakarewarewa Forest
You'll cycle n' chat and stop regularly along the way to enjoy the beautiful sights and sounds and afterward, some well deserved girl-chats over a picnic at the Red Tank Road - picnic area.
Bring along your bike, (or you can bike hire at the park) plus your picnic and snacks. 
Nervous you won't know anyone? All Tribe Events are designed to be attended solo because everyone you meet, at every Tribe event, is there to make new friends too.
You'll love it!
Meet-up details & what to bring - 
This information will be provided in your confirmation email so RSVP yourself along now and keep an eye on your inbox and if it doesn't arrive, your junk folder. 
Enjoy 🙂