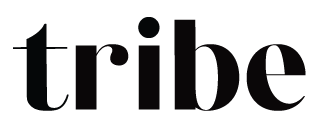 Sat, 28 Jan
|
Mr Brightside 🍸
25-35 Tribe - Cocktails & Catchups 🥂
If you're keen on meeting some lovely new people while throwing your NY Resolutions out in one, 'very-fun' sitting, this ones for you! This is the first event in a 12 mth friendship series you'll love! This time you're meeting over scrumptious Cocktails at Mr Brightside 🍸
Time & Location
28 Jan 2023, 7:00 pm
Mr Brightside 🍸, 152 Oxford Terrace, Christchurch Central City, Christchurch 8011, New Zealand
About The Event
If you're a fan of delicious cocktails, great laughs, and spectacular company, this is the friendship event for you!!
Come and meet your host, Gin Matheson and your fellow, '25-35 Tribe Gals' as you chat and laugh over some delicious cocktails at Mr Brightside on Saturday, 28th Jan at 7pm.
As this the first  event in a gorgeous, '11-month friendship series', everyone is meeting for the first time so this is the perfect event for Newbies. 😊
Nervous you won't know anyone?
The good news is everyone is going along on her own too! Tribe events are designed to be attended solo because everyone you meet, at every Tribe event, is there to make new friends too! 🥰
HOW TRIBE MEMBERSHIP TICKETS WORK:
Please note: Your membership tickets enable you to attend Tribe Events but your event costs are your own.
Your Tribe Membership Options are as Follows:
$19.95 - Attend x1 event in this series
$79 - Have your choice of all the events in this series
$199- Annual Tribe Membership - Attend unlimited Tribe Events for a year - Have your choice of any/all Tribe Events for 12-months.
Not Sure Why You're Being Charged Or Who Receives the Money?
You can learn more about how the Tribe works here.
Collect your Cocktails & Catchups membership now, and check your inbox for more detailed event information.
Enjoy!!! 🥳
Tickets
Unlimited 25-35 Tribe Events

Attend as many of the events in this, 25-35 Tribe 12-month friendship series as you like. With events ranging from Girls Movie Nights, Paint & Sips, High Tea and Cocktail Nights (every 2-3 months) you're in for a real-treat!

Unlimited Tribe Events - Year

This ticket entitles you to attend as many of the events in this friendship series as you like plus, your choice of Tribe Events for a year.