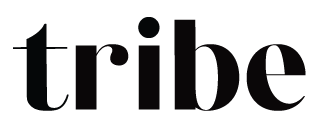 Time is TBD
|
Various fab location round Auckland
25-35 Southern Belles - Try New Things Tribe
Are you ready to 'find your tribe' of single, Sth Aklnd gal-pals while embarking on some awesome monthly outings together? We've got just the thing! Welcome to 'Southern Belles - Try New Things Tribe' 😊
Time & Location
Time is TBD
Various fab location round Auckland , Auckland, New Zealand
About The Event
Imagine a variety of fun, monthly activities, that will have you bonding with your very-own, ready-made Tribe of gal pals and your host Karyn Vandam.
From unleashing your inner Picasso at a Paint & Sip to moulding a clay masterpieces at a Pottery Workshop, we're all about discovering new talents and embracing our creative sides!
But wait, there's more! An evening of brain-twisting trivia during a super-fun 'Pub Quiz' at the Blacksmith in Takinini or another night of LOL comedy at the Red Shed. Oh, and let's not forget! Soak away the Winter Blues during a Day Trip to the hot pools in Ngaruawahia and finally, a peaceful stroll along beautiful, Kariotahi Beach.
Worried you're a new girl on the block & won't know anyone?
Everyone you'll meet, at every Tribe event, is there to make new friends too so everyone attends Tribe Events on her own. So, no matter whether you're an Auckland native, or a recent transplant seeking new connections, you will 'find your tribe'.
Grab your calendar, mark the dates and RSVP yourself along to make new friends and have some wonderful new experiences.
Event Details:
Pub Quiz - TBA
Paint & Sip - TBA
Girl's Night at the Theatre - TBA
Hot Pools Road Trip - TBA
Pottery Workshop - TBA
Kariotahi Beach Walk & Cuppa - TBA
HOW TRIBE MEMBERSHIP TICKETS WORK:
Please note: Your membership tickets enable you to attend Tribe Events but your event costs are your own.
Your Tribe Membership Options are as Follows:
$9.95 - 1-off ticket option :-) 
$49 - you can attend as many as you like in this series
$199- Annual Tribe Membership - Attend unlimited Tribe Events for a year - Have your choice of any/all Tribe Events for 12-months.
Not Sure Why You're Being Charged Or Who Receives the Money?
Fair enough!! Chances are you're one of our gorgeous Tribe Newbies.
Learn more about how the Tribe works here
Collect your 25-35 Southern Belles membership by completing the registration form below and check your inbox for your next steps.
Enjoy!!! 😘
Tickets
25-35 Southern Belles 1-off

25-35 Southern Belles Series

This ticket enables you to attend as many of these monthly, 25-35 Southern Belles as you like.

Tribe Events for a year 💕

Tribe Events for a year 💕 - Attend unlimited Tribe Events for a year - Have your choice of Tribe Events for a whole year. You'll have a whole year of good times, great company and wonderful events to look forward too.